6. Negative Relationships Syndrome – educational video for Hoffman Institute
Dancing Line produced this video in collaboration with a Boulder CO production company Storyworks (who provided the script) for Hoffman Institute.
The project deals with various negative relationships patterns that can affect our lives.
Here are a few little scenes illustrating various common relationship dynamics.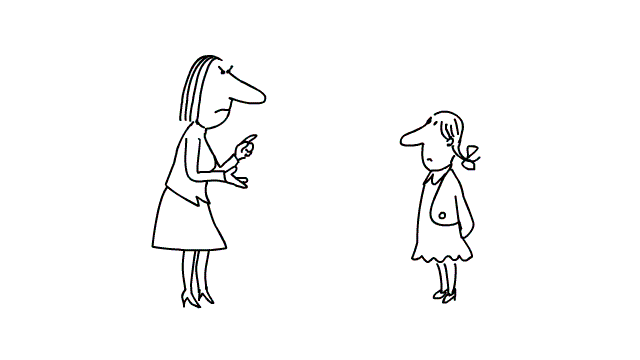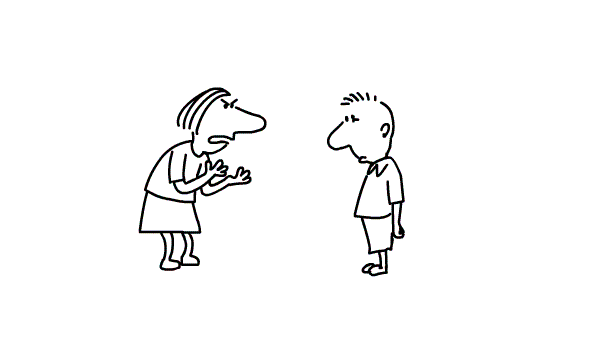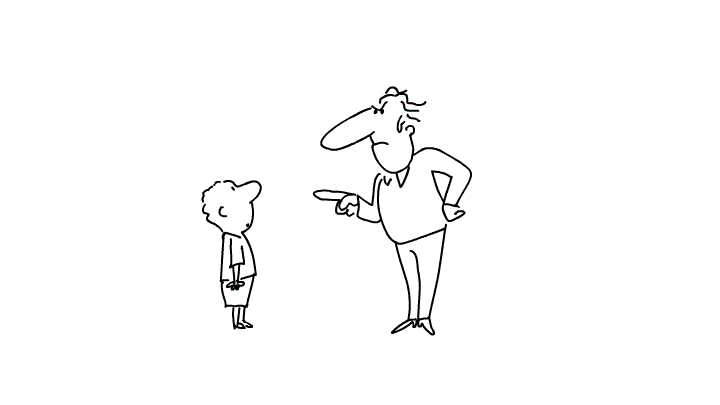 7. The Truth about Trees – animated titles for a PBS documentary (2014)
Working with the director Ross Spears, Dancing Line has produced animated titles for this documentary trying to capture the spirit of a magical world of trees that sustain life all around us.
8. Stand For Science – The American Psychological Association (2014)
One of our favorite returning clients, a veteran creative director Margie Weeks in collaboration with a cd/writer Kim Gallagher approached Dancing Line with this inspirational project on how science can drive positive social changes. Margie enjoys integrating natural media (like watercolor, in this case) into the digital production process, and working with her always brings fun creative challenges and fresh ideas.
9. First Choice Has My Doctor – TV campaign for Select Health of South Carolina (2012)
It was a real pleasure working with Select Health on this TV commercial. The client wanted to include various iconic landmarks and recognizable features of South Carolina, a recurring red heart symbol from their as well as to show diversity showing relate-able characters of different backgrounds, tying it all together into one naturally flowing heart-warming piece.
Our job included research, concept development, music search and licensing, story-boarding and animation.
Our TV spot has won two Telly Awards that year in the categories "Best use of Animation" and "Best Insurance Commercial" in TV advertising.
Here are a few early sketches from our initial treatment proposal: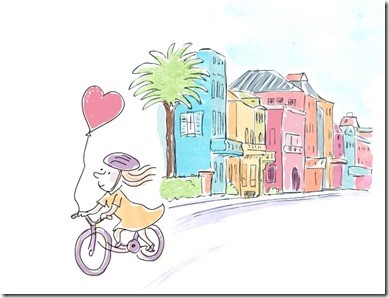 10. Partners, Naturally – Ident for creative agency Outloud
Another collaboration with the creative director Margie Weeks. The objective of this spot was to illustrate the unique collaborative style of Outloud when working with their clients.
We wanted to tie all the scenes into one uninterrupted organic flow to create a feeling of care-free effortless movement with natural harmonious interactions symbolizing the special relationships between Outloud and its clients.
11. HSTinBC – TV campaign for the Government of British Columbia (2011)
Dancing Line was approached by the ad agency DDB Canada to produce a series of animated TV spots for the Government of British Columbia to inform public on the upcoming referendum on provincial tax reform.
The agency wanted to approach the subject in a fun, lighthearted way, and partly due to extreme shortage of time to use stick figure animation. Dancing Line designed a set of appealing characters for this concept, selected an impactful font for the message, and focused on engaging expressive character performance to compensate for the graphic limitations. In total we have produced ten of these spots within an extremely tight schedule, adapting to constant script changes and content adjustments as a response to viewers reactions to the previous spot already on air. On average, each spot took about 4 days to storyboard and animate. Despite the popular opposition to the tax reform itself, the TV spots were reportedly widely enjoyed across the province.